Pre-sales
• Through sales hotline, instant communication tools, online messages and e-mail
Deflect-o provides a comprehensive consultation. Latest e-catalogs are available on our website. Or we can send them to you via E-mail regularly.
• Customer service personnel will keep abreast of customers' needs and make a detailed record of it for a preliminary presentation and recommendation.
• Professional sales consultants will get in touch with you customers, providing solutions for your wanted products together with terms & conditions, payment, packaging and delivery in terms of different markets.

• Sending samples through DHL, FedEx, SF -express or others expresses to customer for quality confirmation.
During-sales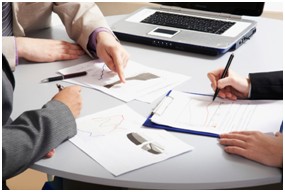 • Ordering - After placing an order, you the customer will receive, via fax or e-mail, a Customer Order Confirmation, which
indicates in detail description of items and pricing. Orders will not be processed until Deflect-o receives a signed copy of said Customer Order Confirmation. Make sure to review and initial all areas. We will call or fax you immediately should something change concerning your order.
• After receiving the customer's orders and making sure advanced payment is received, customer service personnel makes timely order into our system.
• The customer service staff always keeps an eye on production orders and give feedback to the sales consultant at any time for prompt feedback to be delivered to you the customer.
• After properly packaged and through a rigorous quality inspection goods will be ready for immediate shipment
After-sales
• Sales consultants will inform customers of detailed shipment information
• Sales consultants get in touch with the customer regularly to understand the customer's usage and keep a record
• If quality problems, they will be presented to the company's production department and quality department, and we make quick respond to customer the next day.